Home Care Program Information
Laurel Medical Associates is proud to be one of the first and only home care providers in the area. Our home care program has served hundreds of patients in the comfort of their home or facility. We primarily serve the DC Metro Area. Dr. Hill is a member of the Association of Home Care Physicians. Our goal is to bring you the best possible care in the comfort of your own home.
As you may know, certain patients are not able to leave the home without significant challenges. In some cases it is impossible. For those who fit this description, your insurance will usually cover some of your medical care in the home. For those who would like the convenience this service is also available outside of your usual coverage. Many of the patients we see may suffer from one of the following: heart failure, severe arthritis, stroke, inability to walk, dementia, severe obesity or a variety of other medical problems. We provide medical care in the home and when appropriate coordinate with other home care providers to best serve you or your loved one.
All this helps an individual get the care they need in the comfort of their residence with loved ones. Other providers we work with include: dental, podiatric, home nursing companies, phlebotomy companies, audiology and medical supply companies.
In addition to the medical care, the quality of life for the patient and the family are significantly improved.
This site should have the needed documents for you to obtain the required enrollment forms to obtain service for yourself or a loved one. In addition, we can email you materials if you send a request to homecaredoctor@laurelmedicine.com
We agree that when possible, the best place to be is in the home with loved ones.
---
---
Service Area
DC Metro Area. Others areas are available. Contact the office for other areas in Maryland.
Here is how it works: The doctor will visit you and perform an exam and review your history. The doctor will then manage any prescriptions and write orders for any medical equipment and diagnostic tests. If nursing care, hospice or other services are needed these will be ordered. A list of available in home providers will be made available also.  Office staff and our portal will be available to help coordinate care.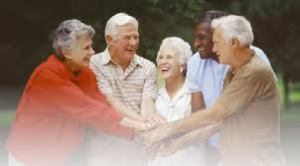 Chronic Care Management Program
For those who qualify for the Chronic Care Management Program we recommend you enroll in the program. This program is for those with several chronic conditions such as diabetes, high blood pressure, dementia and heart disease. The program helps to manage your conditions in the home. You will need to agree to enroll in this program.
Common Challenges in the Home for the Patient
Falls : Remember to take all safety precautions in the home.
Transportation : When needed use services that are able to manage your loved one safely.
Infections : Take all precautions to avoid infections. This includes skin and urine infections.
Bed Sores : Take precautions to avoid skin breakdown, maintain proper nutrition and skin care.
Nutrition : Maintain good nutrition and when possible consider a nutritional supplement.
Home   Care  Policy
Please refer to the details of our policies under the FAQ section  (starts with item #14 of FAQ) on the home web page. Remember it takes up to 3 days to respond to a refill request once received. We do avoid calling in refills after hours, weekends and holidays.
Patient Portal : The portal is very important and all patients will benefit from registering with the patient portal.
Facilities
We offer our services at facilities such as assisted living facilities  and at private homes. By providing services to your facility you are able to avoid the need to take your residents to a doctor. We will provide convenient services to your facility upon request.
Assisted Living Facility (ALF)
This is a housing facility for people that require more care and attention in their residence. These facilities provide supervision or assistance with activities of daily living and monitoring of resident activities. Meals, safety and other services are provided to help maintain safety and overall well being.
Nursing Home Facilities
These facilities provide twenty four hour care for their residents. In addition, chronic medical conditions can be more intensely monitored and managed. Services such as physical therapy and nursing care are also provided.
Advanced Care Planning
As we all age there are decisions that need to be made about our health.  Doing this in advance and putting it in writing can help to plan for future wishes. An advance directive is a legal document that goes into effect only if you are incapacitated and unable to speak for your self. It helps others to know what kind of medical care you desire. A living will is a written document that helps you tell doctors how you want to be treated if you are unable to.  A durable power of attorney for health legal document names a healthcare proxy (someone to make medical decisions) for you at times when you are not able to.  A Do Not Resuscitate  (DNR) is an order that tells medical professionals not to return your heart to a normal rhythm if certain problems develop.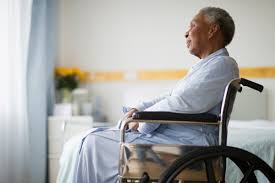 Determining if  A Parent or Loved One Needs Help
It can be difficult for the elderly to ask for help. Aging adults may suffer from physical disability, cognitive impairment or other problems that are difficult to identify. It will be important to determine this early and to get help. Some of the warning signs include the following:
changes in their usual appearance
physical changes such as the ability to walk or an inability to care for your self, weight loss
changes in behavior which includes lack of proper cleaning, inability to take medicine
change in memory, inability to manage affairs or pay bills
Important Online Resources
http://www.aarp.org/home-family/caregiving/care-guides/caregiving-at-home/#
Contact the office for further information on the home care program if needed.
General Info
Our physician generally provides home visits on specific days of the week. Usually Tuesday but can take place any day of the week. Depending on the urgency, time, availability a additional fees may apply. We do try to avoid traveling during the night and inclement weather.
Patient Scheduling
New patients can register by calling the office and speaking to the home care coordinator or by sending an email to homecaredoctor@laurelmedicine.com.
New Patient Information
All new patients will need to fill out specific forms and provide information about their insurance and medical history. A list of all your medicine and name and number of your previous doctor is also needed.
Canceling Your Appointment
Please cancel your appointment 24 hours prior to your appointment to avoid any fees and to allow us to be able to serve other patients timely.
Fees, Billings, Copays
We bill your insurance for all medical services provided. For non medical services that are billable we will bill you directly for these services. This usually includes some paperwork, travel fees, missed appointment fees. You will be expected to pay any fees and copays as soon at time of service. Your cooperation and assistance is greatly appreciated.
Updox
This is our secure messaging system. All patients are expected to be registered. This will help with communication and exchange of documents when needed. Once we enter your email into our system you will receive an invite. You can then verify the account by entering the patient's date of birth.
Refills
Please refer to the details of the refill policies under the FAQ section on the home web page. Remember it takes up to 3 days to respond to a refill request once received. We do avoid calling in refills after hours, weekends and holidays. Additional fees may apply if this is required. Completion of mail order forms will be done complementary within 1-2 d of a visit but otherwise there will be a small fee if done outside a visit. The same applies to calling in refills to mail order companies. This is a result of the time required for this service.
Telephone Calls
Our office will respond to routine administrative calls and concerns. If there are medical concerns an evaluation will be required. If the patient is not able to be seen, an emergency room visit will be recommended. If desired, you will have the option of scheduling a phone appointment to discuss the issue. At the end of his call, we will determine a plan. This plan may still require an emergency room evaluation. There is a fee of fifty dollars for this phone appointment. See below for further questions regarding this. Non-urgent requests can be sent to homecaredoctor@laurelmedicine.com and should also be left with the office and voice messaging system.